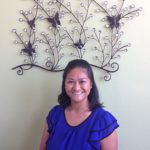 Dr. Bethony Genovea, DC is extremely caring and attentive.  She has helped many people suffering from various pains and helped them get onto a better path to health and wellness. She uses Activator technique to determine which areas of the body are in need of adjustment.  Activator Technique is a gentle, yet effective Chiropractic treatment that delivers highly precise adjustments.
Patients report immediate results, such as increased range of motion, decreased tension, decreased pain and overall ease in the body after an adjustment. She would love the opportunity to help you too.
Call or email to schedule your initial appointment.  Saturday and Sunday appointments are available.  You can also make an online appointment here.
Also visit us on Yelp or Facebook for more information and reviews from our happy patients.
We hope to meet you soon!